It's no secret that here at Plascon, we love iced tea!  We talk about it all the time, and we have even dedicated a product to help our food service friends ensure that their iced tea is of the highest quality and sanitation: Saftea® Liner. 
As part of National Iced Tea Month, this June we have been blogging about all things tea!  We have looked at the history of tea, and shared some delicious recipes, so why not have a little fun and take this tea quiz?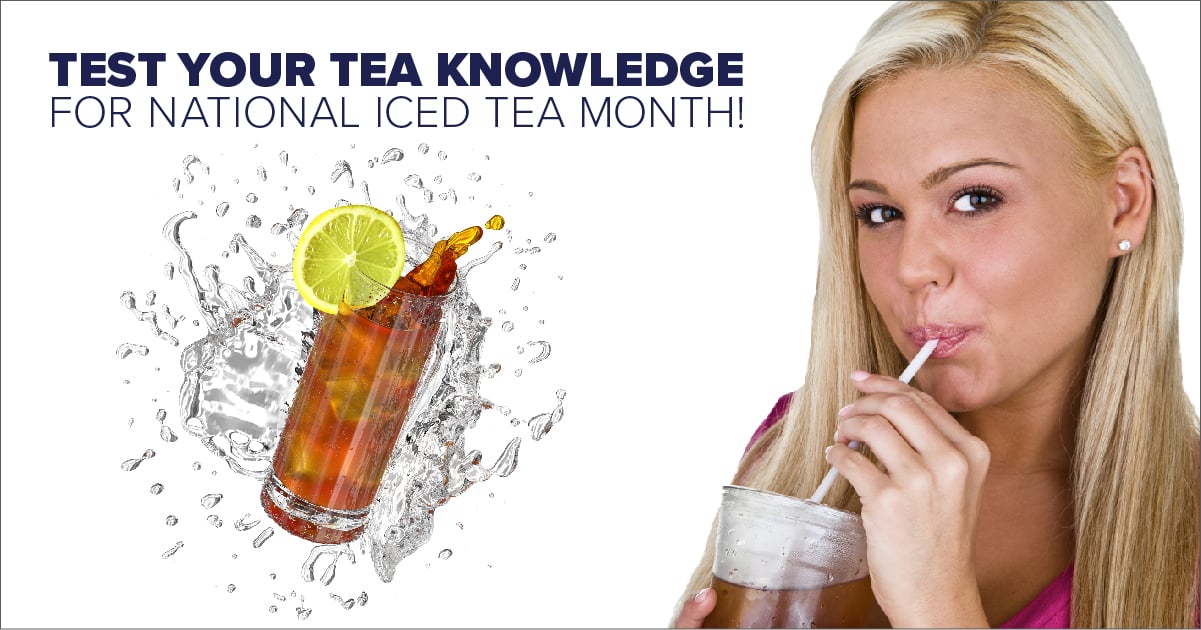 Create your own user feedback survey
So how did you score?  Here is a little more information about the questions and answers:
QUESTION 1:  Who documented the first recipe for Southern Sweet Tea in the US?
ANSWER: Marion Cabell Tyree was the first to publish a recipe for Iced Southern Sweet Tea in her famous cook book, Housekeeping in Old Virginia.
QUESTION 2: Which American movement during the 1920s, gave way to serving strong brewed iced tea due to its bold flavor and caffeinated kick.
ANSWER: During prohibition, drinking establishments found comfort in serving strong brewed iced tea as a substitute for hard liquor.
QUESTION 3:  Drinking iced tea could have certain health benefits because tea contains free radical fighting ______________.
ANSWER: Among other healthy ingredients, tea contains antioxidants, which help remove damaging oxidizing agents living in our bodies.
QUESTION 4: In 1904, more than 20 million people attended this event in St. Louis, where iced tea was popularized and commercialized.
ANSWER: At the World's Fair in 1904 in St. Louis, iced tea was introduced to fair goers from all corners of the US at an average of more than 100,000 each day.
QUESTION 5: What labor-saving device was an accidental invention in 1904 by Thomas Sullivan, a New York tea merchant?
ANSWER: In 1904, Thomas Sullivan, a New York tea merchant, started to send samples of tea to his customers in small silken bags. Some assumed that these were supposed to be used in the same way as the metal infusers, by putting the entire bag into the pot, rather than emptying out the contents. It was thus by accident that the tea bag was born!
QUESTION 6: Who holds the Guinness record for the largest pitcher of iced tea ever served?
ANSWER: Lipton served up a mammoth 12.5-foot tall pitcher of iced tea in October 2015 that Guinness marked as the largest ever dispensed. The giant-sized receptacle needed eight large bags of tea, 2204 gallons of water
---
Restaurant operators, don't miss out on our Saftea Liner June promo in honor of National Iced Tea Month! Take $20 off your purchase of $100 or more using promo code 'JUNESALE'.  Hurry, offer ends June 30th, 2020! Available exclusively at our webstore! 
---