Every June, we celebrate National Iced Tea Month!  For tea lovers, it is a great excuse to try a new flavor or recipe as there are so many options available. Chai Tea has become a very popular coffee shop order recently. This homemade recipe is rich and simple, with lots of exotic spice for authentic flavor. If you haven't tried Chai Tea yet, follow this easy to make recipe, or experiment with a spice of your own for an alternate variation.
Indian-inspired chai combines black tea, spices, and milk. Notes of black pepper and cardamom in this version give it bold aromatics.
INGREDIENTS
2-inch piece fresh ginger, cut into thin rounds
2 cinnamon sticks
2 teaspoons black peppercorns
10 whole cloves
6 cardamom pods
6 cups cold water
6 bags of black tea (preferably Darjeeling)
2 cups milk. (for a dairy-free option, try oat, almond or coconut milk)
1/2 cup (packed) golden brown sugar
PREPARATION
Combine first 5 ingredients in medium saucepan. Using mallet or back of large spoon, lightly crush or bruise spices. Add 6 cups water; bring to boil over high heat. Reduce heat to medium-low, partially cover pan, and simmer gently 10 minutes. Remove from heat. Add tea bags and steep 5 minutes. Discard tea bags. Add milk and sugar. Bring tea just to simmer over high heat, whisking until sugar dissolves. Strain chai into teapot and serve hot or chilled.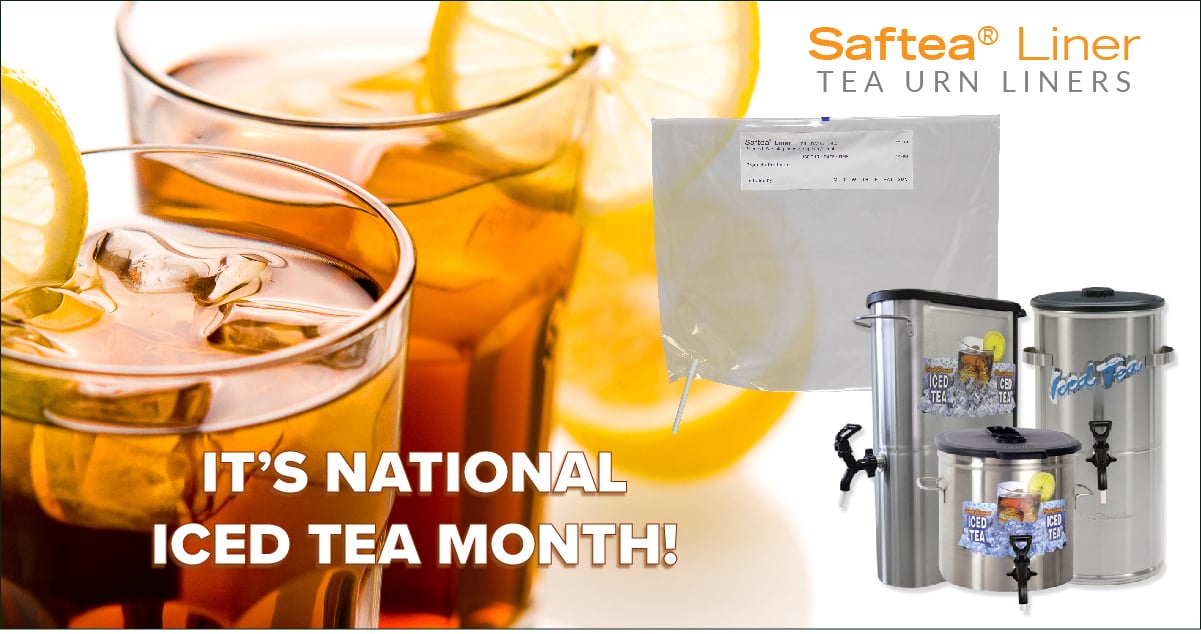 Restaurant operators, If your restaurant serves fresh brewed iced tea, be sure to take advantage of our June promo to receive $20 off your $100 purchase when you order Saftea® Liner from our webstore using promo code 'JUNESALE'.  Using Saftea® Liner to dispense your iced tea provides maximum safety for both your employees and customers.  Since the liner never comes in direct contact with the urn dispenser, harmful molds and bacteria which are common to tea cannot buildup inside the urn.  Our patented liner is the only tea urn liner with a zippered closure, preventing accidental contaminates from entering the urn.  In the end, the tea served in your restaurant is not only more sanitary, but it actually tastes better without risk of molds or residual cleaning chemicals.  Conventional cleaning of tea urns involves disassembly, cleaning chemicals, and reassembly, all which takes time.  With Saftea® Liner, changing liners takes less than 60 seconds with no cleaning chemicals, and can be done once every 24 hours.  Hurry, offer ends June 30, 2020!
---