Things are crazy right now huh? The coronavirus, riots in the streets, murder hornets…2020 certainly has been an interesting year so far.
Food safety at a time like this is paramount for any restaurant in order to maintain their business and keep diners coming back for more. Now more than ever it is extremely important to show your customers that you care about their health and safety. Looking around your restaurant, you will likely find dozens of items that need to be taken care of in order to provide a clean and safe environment for your customers.
But, that all costs money.  In fact, I was just speaking with a new customer yesterday, and they mentioned the main reason they are buying our liners is to provide a safe environment for their customers. They want to show their customers that they care about them, and want them to be safe. This customer figured out that if he sells just ONE iced tea per day, he has already paid for the liners since his tea program offers him the largest profit margin that he has. Many others are coming to the same conclusion. While most vendors who work with restaurants saw drastic decreases in activity during the last couple of months, our sales actually increased as a result of this inexpensive solution that proves to your customers you mean business.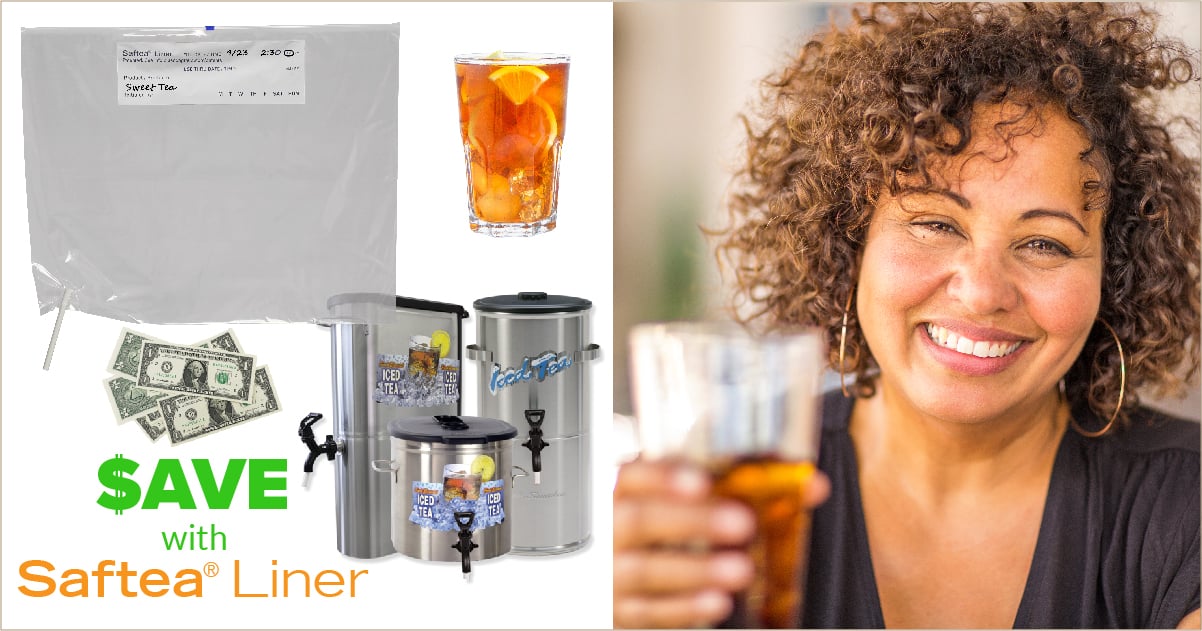 Plascon is a manufacturer of food grade flexible packaging, and has always operated under the strictest BRC requirements for maximum food safety and sanitation.   Saftea® Liner is designed to keep mold, bacteria and fungus from forming inside the urns and spigots. This is something that can happen in as little as 2 hours after your initial brew of the day, which means the tea is just sitting in that stuff all day long. If the urns and spigots are not properly cleaned every single day, bacteria can build up and get people sick. Nobody wants that. So, enter Saftea® Liner to prevent all of that from happening, and offer a solution that won't break the bank.
Restaurants and convenience stores all over the country are finding out just what Saftea® Liner can do for them and their operations. Improve the quality and flavor of the tea. Improve food safety. Save money on water, cleaning chemicals and most importantly, labor because by using the liners, you never have to scrub and clean an urn again.
Try Saftea® Liner Free – No Strings Attached!
We are always happy to send you some free samples to try out our liners because we are confident that this is the best option available to prove to your customers that you care. Just fill out the information here, and look forward to clean, fresh tasting iced tea that your customers will both notice and enjoy.
---