Are you a foodie? Who doesn't like food, right? Test your knowledge and see how many of these food trivia questions you know!
1. Peaches and Nectarines are essentially the same fruit.
True! They're nearly genetically identical except for one gene that determines the skin is fuzzy or smooth.
2. Fruit salad trees really exist.
True! These multi-grafted trees developed in Australia can grow up to six different types of fruit on one tree.
3. German chocolate cake originate in Germany.
False It's called that because of Sam German. The first recipe was actually written by a Texas homemaker.
4. Hawaiian pizza come from Hawaii.
False It was invented in Canada, eh!
5. Most Wasabi is horseradish that's dyed green,
True! Real Wasabi is difficult to grow, and very expensive.
6. The Cookie Monster's cookies are actually painted rice cakes.
True! The oil from the chocolate in real cookies could damage the puppets.
7. Pineapples can take up to three years to grow.
True! Wow, and they only cost about $2 each!

8. Wally Amos of Famous Amos Cookies was a talent agent before getting into the cookie business.
True! He signed Simon & Garfunkel and was a record rep for Diana Ross and Marvin Gaye.

9. Peppers have more vitamin C than Oranges.
True! Peppers have two times more vitamin C.

10. Lemons float and limes sink.
True! It comes down to density: limes are slightly denser than lemons.
---
Do you need Food Packaging? Contact Plascon for your packaging.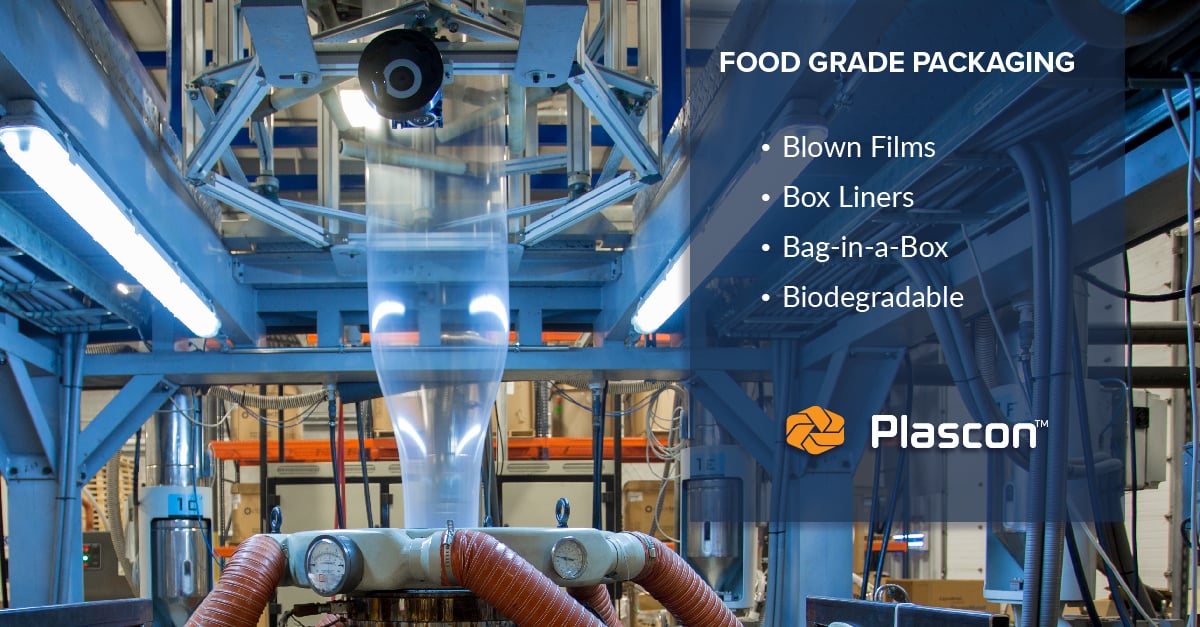 Plascon food grade Box Liners and Bags for any bag-in-a-box packaging needs: At Plascon, we manufacture both film and box liners (polyliners) in our Traverse City, Michigan manufacturing plant. Because we manufacture both the film and liners, we have complete control over our manufacturing processes and will help you select the most cost-effective liner that meets your application requirements. Liners can be made from LLDPE, HDPE or a blend depending on your application. Liners can include a single color print and are available in many film gauges and colors. We even offer biodegradable liners that meet FDA regulations.
---