June is for Tea Lovers!  
As the temperature heats up in June, it's a perfect time to celebrate National Iced Tea Month!  Whatever your favorite recipe may be, raise a glass this month in honor of this popular refreshing beverage!
Brewing the ideal pitcher of iced tea is a matter of taste. Depending on your taste, you may prefer sun tea, sweet tea or unsweetened tea. Perhaps your palate leans more toward a fruitier tea or a stronger type of tea. As long as it's iced, June is the month your tea is celebrated.
Necessity is the Mother of Invention
Iced tea was made as early as the 1870s, but an English merchant by the name of Richard Belchynden brought the beverage to popularity. During the 1904 World's Fair in St. Louis, temperatures began to soar. Belchynden crossed the Atlantic to sell black tea steeped hot and served to the American public. Under the conditions, fairgoers were interested in cooler beverages. Belchynden needed to switch strategies, or he would have no sales. By brewing a stronger tea and pouring it over ice, the merchant created a new product to sell. The iced tea proved to be a crowd favorite, and its' popularity continues to grow today!
Restaurants, Convenience Stores, and Caterers Trust Saftea® Liner 
With iced tea on virtually any restaurant menu, more food service establishments trust Saftea® Liner to ensure optimum freshness, flavor and safety to their valuable patrons.  Saftea® tea urn Liner safeguards against harmful bacteria that can form inside the tea dispenser, and the zip top locking seal protects any accidental contaminates, all while providing a consistent fresh tasting flavor, free from any aftertaste left from residual cleaning solutions.
To Ensure Fresh Consistent Flavor for Tea Lovers
Reduce Labor Cost due to Easier Cleaning Procedure
Improve Sanitation with a New Liner Every Day
Reduce Mold Risk with Cleaner Urns
Slider Top Reduces Contamination Concerns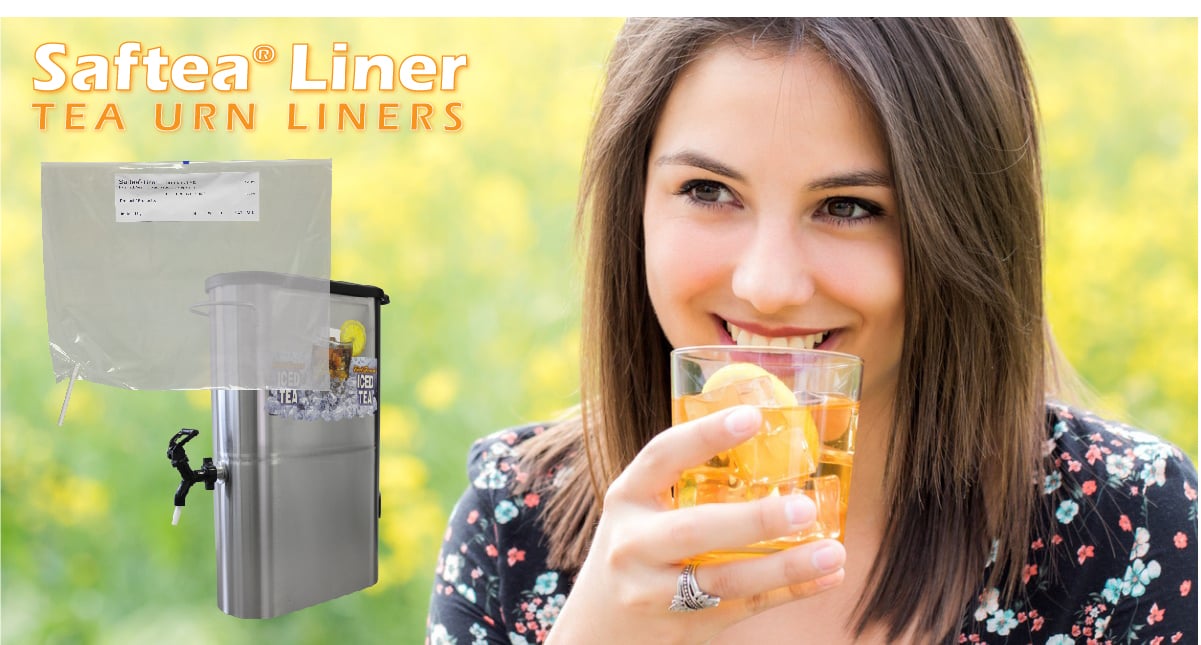 Try Saftea® Liner Free
If you are a food service operator, and you haven't tried Saftea® Liner yet, now you can request your 7-day free trial of liners and see the benefits for yourself!  Try it risk-free and see what a difference it can make in your beverage program.  Less time spent cleaning tea urns, and a better tasting product.  
---