What's your favorite sauce?
National Sauce Month is an annual designation observed in March. This month, sauce it up! Throw a little extra sauce on some of your favorite meals and don't guilt yourself for it. Whether you like it hot, mild, or somewhere in between, this is the perfect time to celebrate all things saucy and have some fun with it. Since sauce is so diverse, one kind of it or another can go on literally anything.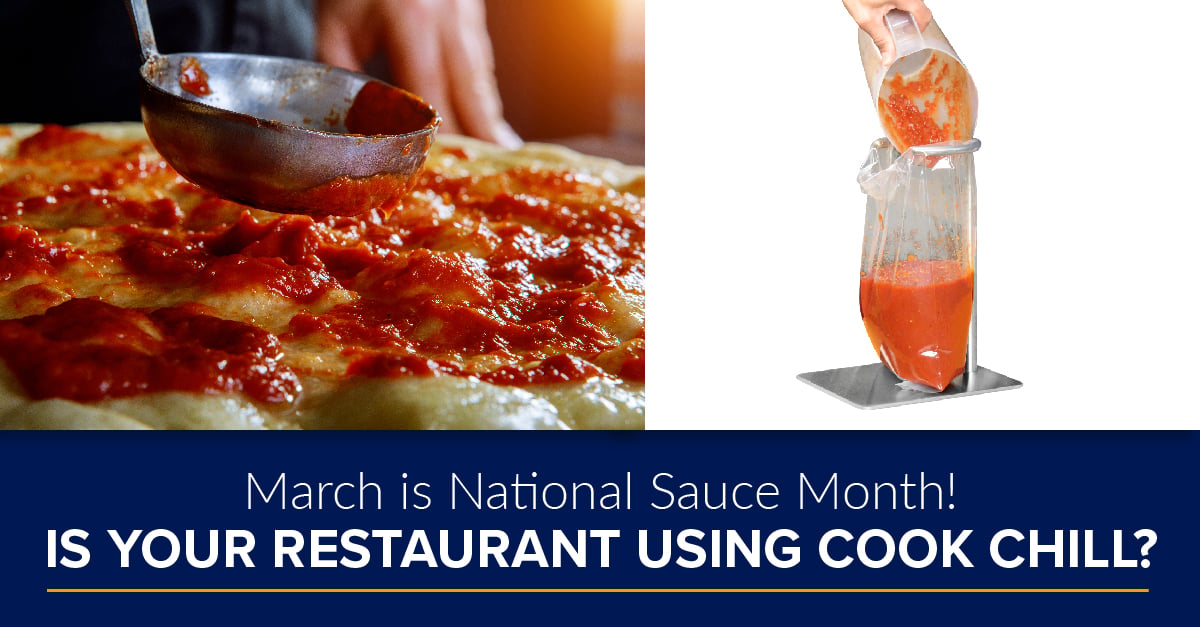 Having eggs and sausage for breakfast but want something extra? Sauce. Hot sauce, syrup, salsa, you name it. It works. Enjoying a big salad for lunch? Of course, you can't eat a salad without the best part – dressing! Aka… sauce. Ranch, thousand island, vinaigrette. The list goes on. Indulging in a big juicy steak with some potatoes and pasta on the side? You don't need us to tell you to sauce it up. Last but not least, sweet sauce drizzled over any kind of dessert is one of the closest things to heaven we will ever experience on this earth.
If you are looking for a proven cost effective way to store large batches of popular sauces, Plascon offers the perfect solution for packaging and storing sauces, Cook Chill Bags! Whether you are looking to package Barbecue Sauce, Dressings, Cheese Sauce, Salsa, Remoulade, Hollandaise Sauce, Alfredo, or Marinara Sauce Plascon has a variety of bag sizes to meet your storage needs, and are available in clear or colored film. We make bags ranging from Pints, Quarts, Gallons and larger, and you can even shop for some of our most popular sizes and order online! Don't see what you are looking for? Contact us direct to discuss your size requirements. Our Cook Chill bags are available in clipped, angle heat seal, straight heat seal, and handle bags. Ring stands, clippers, and impulse sealers also available!
To find out more about Cook Chill Bags and available products, contact us today!
---