In the deep chill of January, National Soup Month warms us up with piping hot bowls of comfort! We all have our favorites; Mom's chicken noodle doesn't compare to anyone else's, and Grandma's borscht can't be beat. A savory broth filled with vegetables and seasonings fills the home with a delicious aroma. National Soup Month calls the family to gather and enjoy a hearty meal together!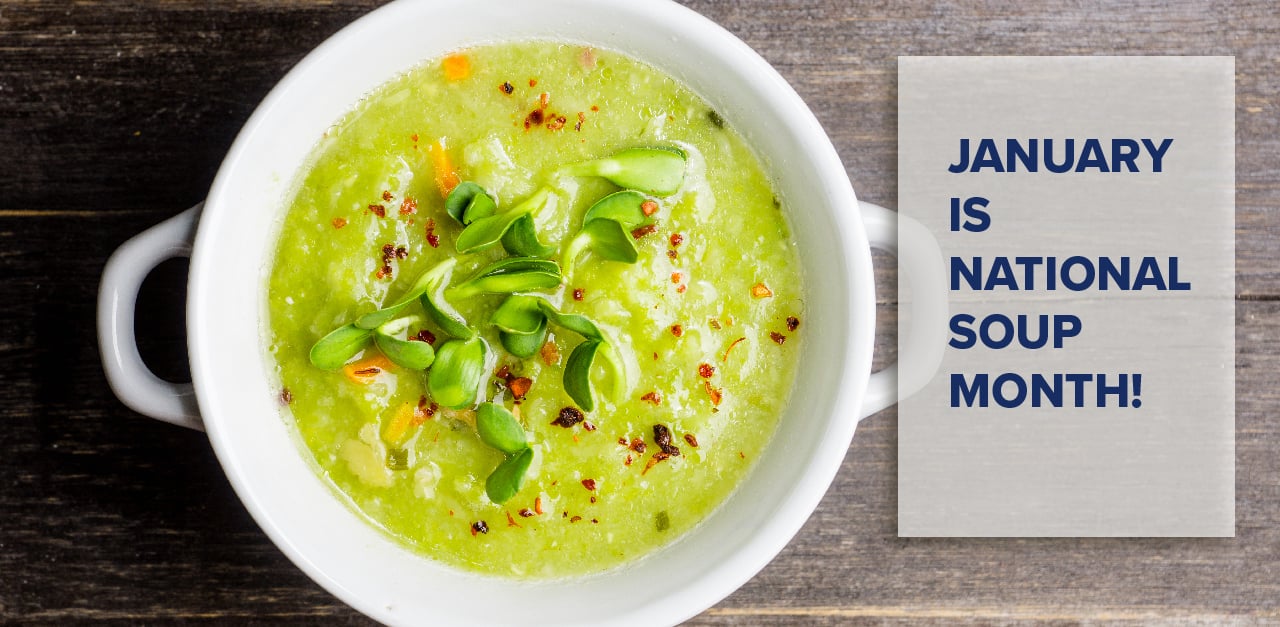 Gather up your recipes and fixings. Where to start? When it comes to soups, there are so many choices! Creamy squash. Split pea. Hearty beef and vegetable. Are you hungry, yet? Whether you make French onion or baked potato soup, we know these filling soups are a staple of winter meals. It's a month-long celebration, so make them all!
Soups not only warm us up on cold winter days, but they fulfill our need for nutrients lost working hard in the elements. If you've been out shoveling snow, chopping wood or caring for animals, a soup full of vegetables, minerals and oils replenish the energy lost. Chicken noodle soup is known for its healing properties, as well. What better way to stay healthy than to eat a bountiful bowl of chicken tortilla or tomato soup?
When we make a large kettle of soup, there's plenty to share making the soup a social meal. If there is soup leftover, it stores and reheats easily.
If you are looking for a proven cost effective way to store large batches of soup, Plascon offers the perfect solution for packaging and storing soups, Cook Chill Bags! Whether you are looking to package soups on Pints, Quarts, Gallons, or larger, Plascon offers a variety of bag sizes to meet your storage needs. To find out more about Cook Chill Bags and accessories, contact us today!
---