As autumn approaches there is a highly anticipated task on many individual's minds, the harvest. Harvesting a year's yield of produce is a practice that goes back to the beginning of time. Harvest seasons do differ depending on your geographical area. However, here in beautiful Traverse City, Michigan this time of year is a welcome reminder that we are nearing the full swing of harvest. This is the time of year for many farmers that all their hard work planting and tending to crops has come to full fruition. Unfortunately, with any harvest there is the uncertainty of how the crops will yield, whether it be in favor or a less suitable year. One thing any farmer wants to provide to their customers is that their product is safe from contamination in any form of transportation as well as distribution.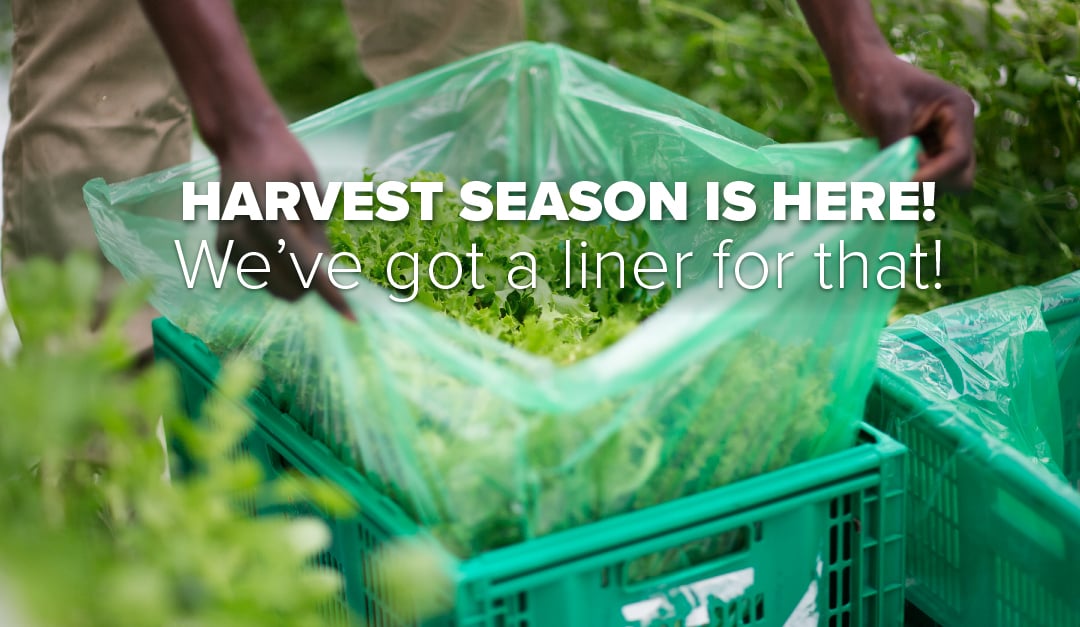 The University of Massachusetts Center for Agriculture, Food and the environment describes several practices of post-harvest safety. One of the largest areas for contamination in packing areas are the surfaces that the produce touches directly (food contact surfaces).
Fortunately for anyone partaking in a harvest, Plascon has a line that ensures that both the immense and more modest harvests will be protected as either size is no small feat. Plascon's line of Box Liners are FDA approved food grade packaging and are also BRC certified. These certifications ensure that the product being placed inside them is subject to the highest quality and sanitation conditions possible.
We have many types of box liners to suit to many applications such as gusseted, star, and flat seals. Here at Plascon we are also a blown film manufacturer which gives us the ability to provide numerous film types that can be applied to the box liner. This includes, LLDPE, HDPE, PE blends, and biodegradable options.
Contact us today to learn more!
---