Long before 2020 happened and ushered in new safety guidelines, restrictions and lockdowns, Plascon has been focused on manufacturing safe, hygienic food grade packaging. Our FDA approved flexible packaging solutions are used worldwide in food processing and distribution, restaurant and food & beverage service, agriculture, and retail. From Cook Chill bags to Saftea(R) Tea Urn Liners, to Box Liners, our versatile products are used in array of applications. If your product requires a bag or liner, chances are we have what you are looking for.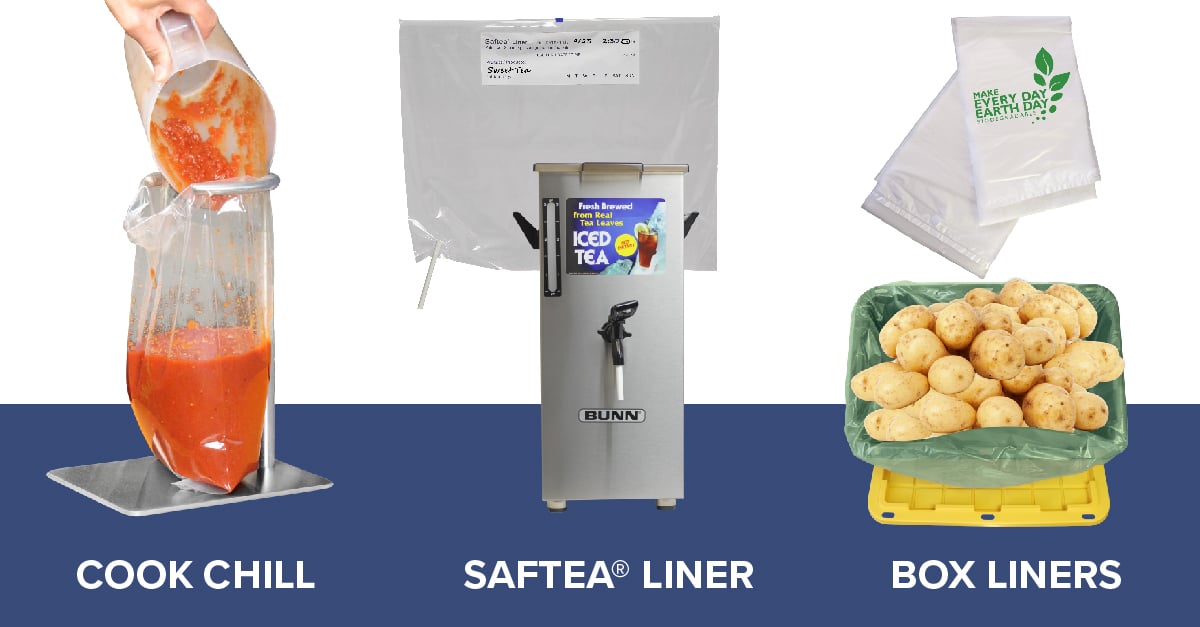 Our manufacturing operations are performed in a controlled environment under strict hygienic conditions delivering optimal quality and safety standards compliant with the British Retail Consortium Global Standards (BRC), achieving BRC 'AA' certification three years in a row. If you're not familiar with BRC standards, it is worth a quick explanation. BRC Global Standards are developed by food industry experts to specify criteria for product safety and quality, and certification requires an annual in-person audit. The 'AA' certification is the highest possible rating for a BRC planned audit. Learn more about BRC here.
Food service has been especially effected by the restrictions in the past year, and as more businesses move to reopen and invite guests back into their establishments, they are also looking for expanded safety protocols to keep both employees and patrons safe. Plascon's food grade and food safe packaging can help in that endeavor.
Does your restaurant serve fresh brewed iced tea? Check out our Saftea(R) Liner with patented safety seal. The zip locking seal not only prevents contaminates from entering the dispenser, but it actually makes the tea taste better! How does it do that? By sealing the contents, the tea remains fresher, and since the tea never makes contact with the dispenser, there is never a risk of residual cleaning chemicals aftertaste, which we have all experienced at some point. This can deter patrons from ordering this again, resulting in lost sales.
Iced tea is commonly dispensed in stainless steel tea urns, which over time can create bacterial buildup if not maintained properly, That requires nightly disassembly of the spigot to thoroughly clean residue in the nozzle and the urn alike. Tea is prone to mold and bacteria if this step is not done. So what used to be a nightly cleaning routine including cleaning chemicals when done properly, is now easily replaced with a disposable liner in 30 seconds. Time saving for your staff, superior hygiene, and improved taste experience for your customers! Request your free 7-day sample kit and test for yourself!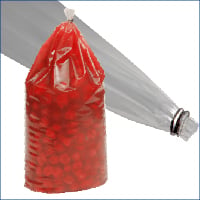 Does your restaurant use the Cook Chill method of food preparation, storage and serving? Whether you are a seasoned pro with this method, or learning about it for the first time, this cooking method is used by some of the top chefs around the country for consistent recipes that taste like they were made fresh the same day. Restaurants are struggling with gaining back the staff that they once had, and this method accomplishes higher yield with a smaller staff, and benefits your operations by scaling to your individual needs. It's really not difficult to learn, and we can help by starting you off with our Cook Chill Starter Set for smaller spaces. Each set comes with 100 Angle Heat Sealed Bags and labels, a fixed or adjustable rings stand, and a hand or foot sealer to complete the setup. Plascon offers clear and colored Cook Chill bags, and our bags are available as heat seal, clipped, and handle bags.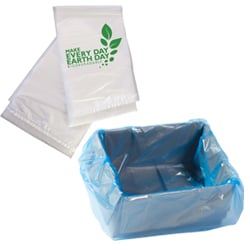 Let's talk Box Liners! Do you package food products in a box, bin, crate, or tote? Do you need a liner to protect your products during transit and storage? We offer a wide range of liners that are perfectly suited for a range of applications. Whether you are looking for a clear or colored film with an optional one-color logo imprint, we have a liner for that! Flat or gusseted, we manufacture many common size bags and liners and can manufacture custom sizes to meet your exacting needs. LLDPE, HDPE, PE Blends, and Biodegradable options are all available.
We all crave our lives to return to "normal", and hope that 2021 delivers us more stability on our journey forward. As an essential food packaging manufacturer, Plascon has remained open throughout the past year, and will continue to be here for you going forward to supply your flexible packaging requirements. When your business is ready, we will be here for you.
Request more information on any of products here, or click the button below.
---