New look, same great products!
Here at Plascon, we are very excited to the announce the launch of our newly designed website along with new corporate branding. Now is a great time to visit us, and explore our unique packaging products! After months of detailed design and dedication, we were delighted to officially go live with the site on 10/9/2020. Our goal was to make the new website easier to navigate, more user-friendly, to improve the overall aesthetic and the online shopping experience.
Here are a few highlights to check out:
Easy Navigation
Navigating our website is now easier than ever! You can now explore our library of flexible packaging products by Product Category or by Industry. If you know the specific product, you are looking for this is a great place to start. However, if you are unfamiliar with our product line and are working within a certain industry, this section will help you narrow your search.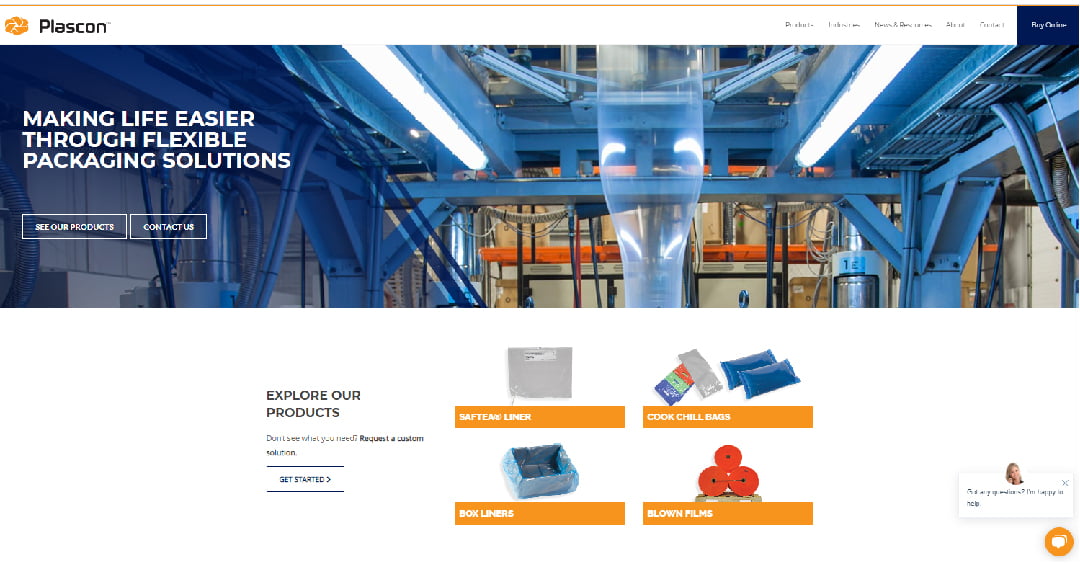 While there is no limit to the type of industry that can benefit from Plascon's packaging options, our food grade bags and liners are very popular among the following industries:
Restaurant & Food Service
Food Processing
Beverage Services
Agriculture
New Information Resources
Keep informed on the latest News and Resources, and be sure to subscribe to our blog so you do not miss out on any product announcements or special promotions. In addition to blogs, you will also have access to the latest product brochures and videos as well. This section will help new customers with specific product questions as well as those looking for more detail while considering a new product.
Reach out in real time
We have made reaching out to us easier than ever! Check out our live chat for real time access to our knowledgeable staff, ready to answer your product related questions.
We hope you enjoy the new look and navigation of the website. We will be constantly updating our content with helpful information, company announcements and client successes in the Blog and in the News section. Please visit often and be sure to e-mail us any questions, suggestions, or feedback.
Have a question about a product or application?
---